Prevent child exploitation in Cambodia
Every Good Friday, Resurrection collects a special gift for a global partner. This year, we are partnering with Fr. Gregory and Dr. Heidi Whitaker to expand a Christian daycare in rural Cambodia where impoverished children receive Jesus' love. 

Your gifts will help double the capacity of Eggshell Cambodia's daycare to provide safe care, teaching, activities and healthcare in Jesus' name to vulnerable young children.
The village of Rokakos lies on the outskirts of burgeoning Phnom Penh, where Mercedes and Lexus cram traffic-jammed streets lined with high rise construction zones. Only an hour away, beside dirt roads lined with cows, families live in shacks without running water, sanitation or electricity. Rokakos is plagued by poverty, violence, drug addiction and trafficking.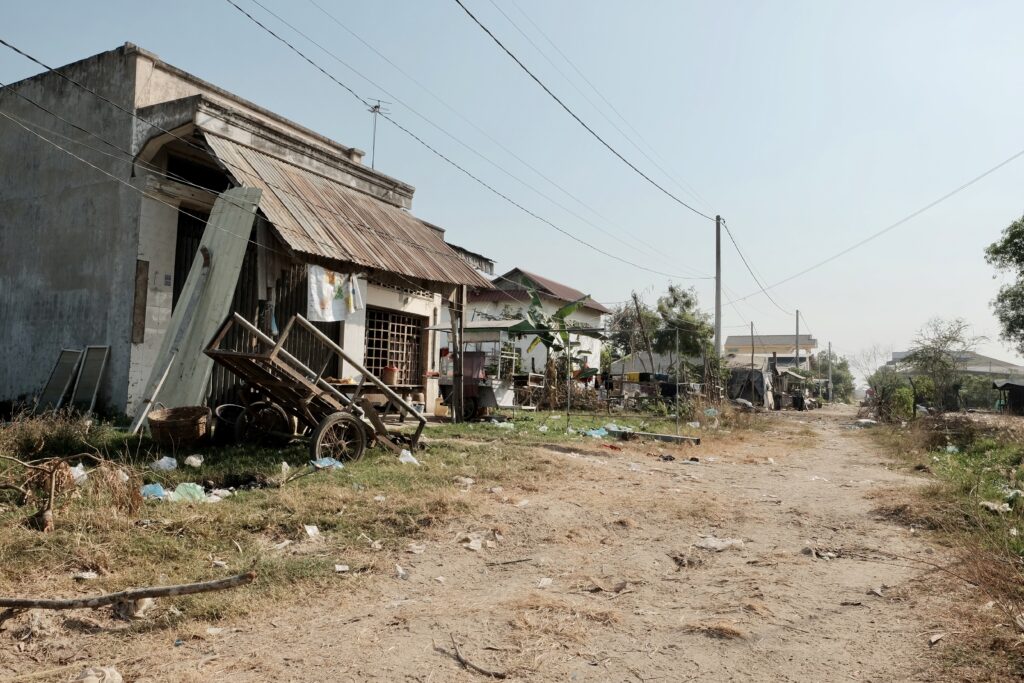 "Children here are highly vulnerable to neglect and exploitation," says Father Gregory Whitaker. Toddlers are often left on their own or in the care of siblings or neighbors, while their parents attempt to earn a living. Many teenagers and young adults are addicted to alcohol, drugs and gambling, and in turn may prey upon the smallest children to fund their habits. In Cambodia more than one in three children work as child laborers.
Three years ago, Irish missionaries Mark and Liz Fetherstonhaugh asked Father Gregory how they could help the church reach the poorest of the poor. He led them to the village of Rokakos, where they felt God's leading to launch Eggshell Cambodia, a free Christian daycare. 
Today this daycare is changing Rokakos, one child and family at a time. Ten children are safe and loved here by local staff. Each weekday one to four-year-olds color, count, practice letters, sing and hear Bible stories. Daily encouragement and Jesus' love makes all the difference in this outreach with the Anglican diocese.
"The children leave here with confidence and a sense of dignity in their potential," says Father Gregory. And "the whole family thrives when their children are in daycare. As the families begin to trust us, we can connect them to more resources and help better their lives in Jesus' name." 

Four-year-old Thom (a pseudonym) lives nearby in a small, wooden house lacking a kitchen, toilet and running water. Eight other family members crowd the home.
When Thom joined Eggshell's daycare a year ago, he was often disruptive and upset. His father, a drug addict, is in and out of prison and an unpredictable parent.
"Today Thom is a sweet and pleasant child," says Liz Fetherstonhaugh. "The daycare has become a safe haven where he feels secure, loved and free to grow."

In early February, Thom's hand was badly burned over a fire, likely a form of abuse or punishment. He was rushed to Dr. Heidi's medical clinic, which is free for the poor. She treated Thom's hand and later taught the daycare staff to change bandages and apply ointment. Thankfully, Thom's hand is healing.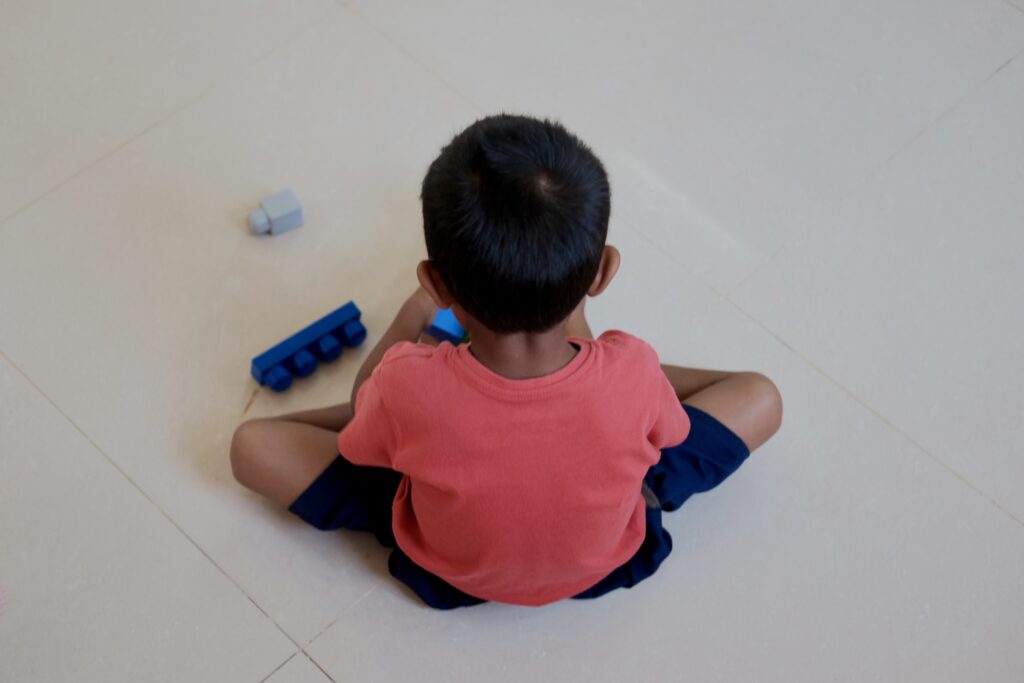 Our Good Friday Gift aims to provide increased building space, equipment and staffing to serve more vulnerable children with Eggshell Cambodia. Your gift will enable at least double the number of at-risk children to gain a safe haven and daily support by loving believers.
Your gift will enable Eggshell Cambodia's daycare to at least double its capacity. You can help:
Expand this safe haven for vulnerable children to thrive
Break cycles of trafficking and exploitation
Enable local believers to serve in Christ's name
Join our Good Friday Gift zoominar, "Walking with the Poor: Lessons from Cambodia with Father Gregory Whitaker" on March 1, 7:30 p.m. He will teach on ministering to the poor in a global context and share more about the impact of our Good Friday Gift.