Healing Prayer Workshop
February 11 @ 8:30 am

-

12:30 pm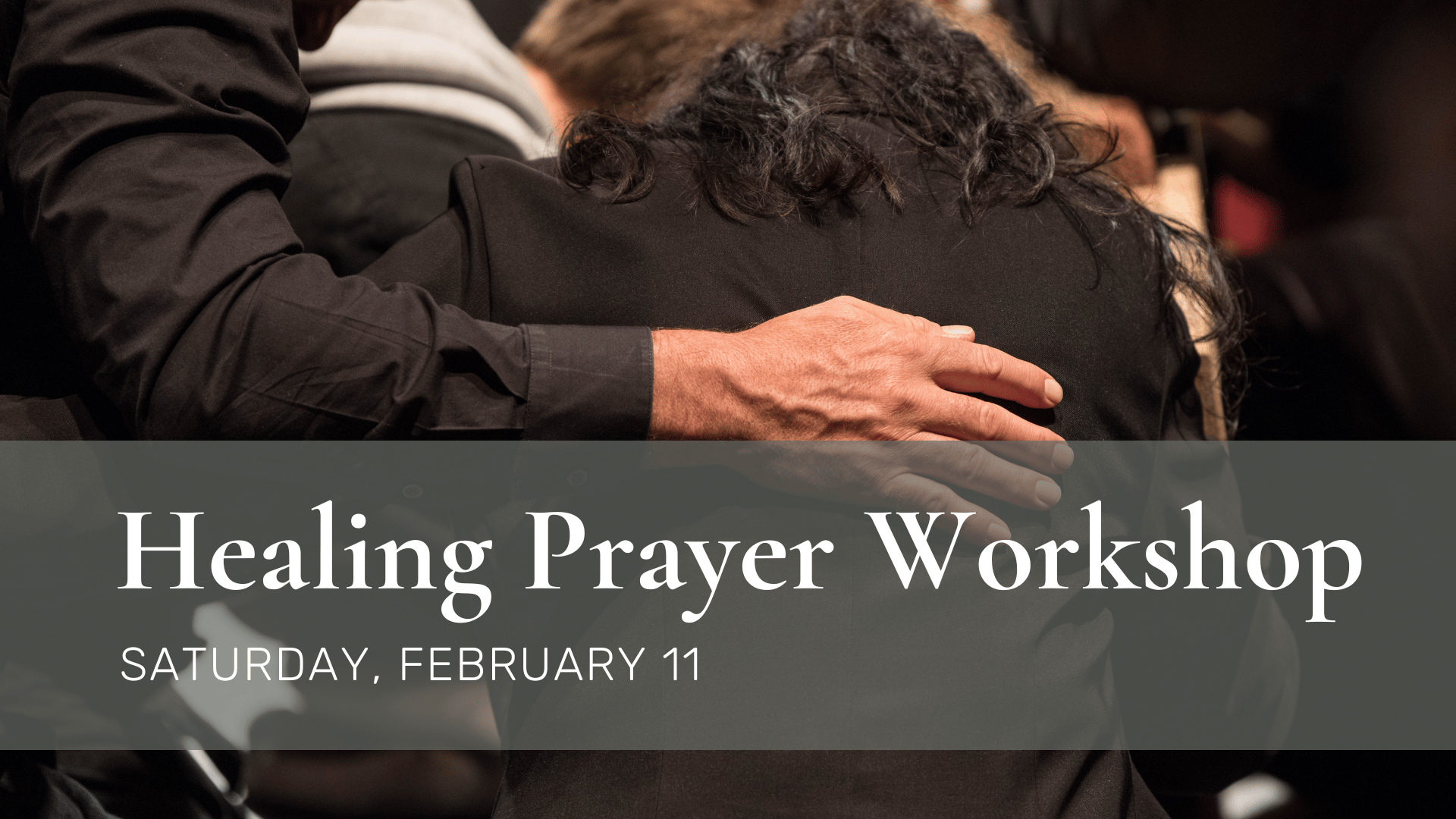 Join us for this hands-on workshop led by Fr. Brett Crull, Dcn. Valerie McIntyre, and Leslie Weinzettel, featuring teachings on "The Four Kinds of Healing" and "Prophetic Prayer Ministry". You'll hear testimonies and have a chance to apply what you learn during small group ministry time. No prior experience required.
Workshop Schedule: 
8:30 Welcome and Worship led by Joe Weinsettel
9:00 Teaching: Intro to Healing; 4 types of healing (Fr. Brett Crull and Leslie Weinsettel)
9:45  Testimonies (John Houlihan, Leslie Weinsettel, and Lee Philips. See Lee's brief testimonial below.)
10:00 Solitude/Reflection
10:30 Break
10:45 Song of worship and Teaching on Prophetic Listening 201 (Dcn. Valerie McIntyre)
11:20  Demo
11:40 Practicum
12:20  Q&A
12:30 Dismiss (optional further Q&A for those who want to stay)
I share my story to bring hope to others.  On a dark day in 2012 my little row boat hit a very rocky shore. The phone call came, "You have Stage 4 inoperable pancreatic and liver cancer.  Probably 6 months to live." Suddenly I was in the valley of the shadow of death. Yet through great spiritual care and great medical care I was healed.  In subsequent years I have entered into long term healing prayer relationships with sick friends.  I have experienced healing prayer myself and now I offer it to others.  Perhaps there are threads of my 10-year story that will give you hope.

Read the longer version of Lee's story, "What Is a Sick Person to Do?"

Lee Phillips is a licensed clinical social worker, married to Ken, and mother of three.   She is a graduate of Wheaton, Fuller Seminary, and the University of Chicago.
Sign up for the workshop here.
Related Events