Bishop Stewart and his wife, Katherine, have six children, and their first love and passion is developing their family as a "domestic church." As bishop, Stewart has another deep-seated passion: to plant a revival of Word and Sacrament infused by the power of the Holy Spirit across the Upper Midwest. The diocese does this through modeling the 5 S Church in relationship and mission, raising up leaders and artists, and following the Spirit to new things.
WORSHIP & COMMUNICATION staff
Led by Fr. Steve Williamson
Residencies allow leaders of all levels to discern and prepare for vocational ministry. These immersive experiences combine an on-the-ground role on Resurrection staff with weekly seminars and mentorship by senior leaders, coordinated through our diocesan ministry school known as Gregory House. Residencies range from part-time positions that introduce young professionals to vocational ministry to multi-year residencies designed to prepare leaders to plant a church in our Anglican diocese.
This full-time, multi-year residency is designed for those discerning a call to either plant an Anglican church in the Upper Midwest diocese or step into a senior leadership role within an existing diocesan church. Completion of or current enrollment in a graduate program in theology or biblical studies is strongly encouraged. On average, these residencies last 2- 3 years. 
These one-year residencies introduce young professionals to vocational ministry in order to discern a call to full-time church work. These residencies may be full-or part-time, depending on availability year to year.
Our vestry is an elected leadership team of church members that provides direction and accountability for our resources. Non-staff members are nominated and elected by the congregation to serve one to three year terms. The vestry meet monthly to discuss strategic issues, review budgets, and pray for the church. For records of vestry meetings, contact office@churchrez.org. 
Our 2022-2023 vestry members include:  Jill Smith (senior warden),  Andrew Merrick (junior warden), Amy Simpson, Judy Sather, Kevin Emmert, Ashley Condra, Aaron Cox, Darcie Delzell, Fr. Steve Williamson (cathedral dean), and Bp. Stewart Ruch (on temporary leave of absence). 
You can email any questions or concerns related to our church, outside of the Province's investigative process, to our vestry at rezvestrymembers@gmail.com. Only non-staff vestry members have access to this email account. Vestry members check the account regularly and will respond to your email in a timely manner.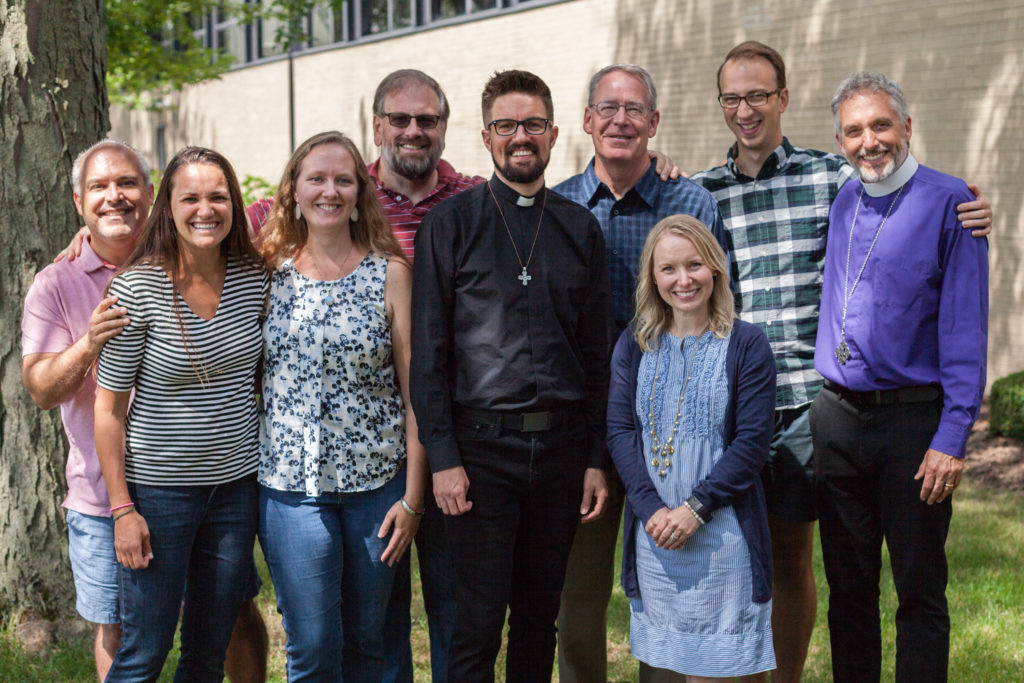 Church of the Resurrection is the cathedral of the Diocese of the Upper Midwest. That means we are the leader of a family of churches aligned in theology and vision and united under the care and leadership of our bishop and deans. More than twenty congregations call our diocese home. Together, we are on a mission for boundless revival in the Upper Midwest.
We are a member of the Anglican Church in North America (ACNA), which unites 134,000 Anglicans in 1,062 congregations across the United States, Canada, and Mexico into a single Church. On April 16, 2009, the ACNA was recognized as a province of the global Anglican Communion, by the Primates of the Global Fellowship of Confessing Anglicans. The Most Rev. Dr. Foley Beach is the elected Archbishop of the Church.