Anglican Church Plant Initiative
Rebuilding a spiritual home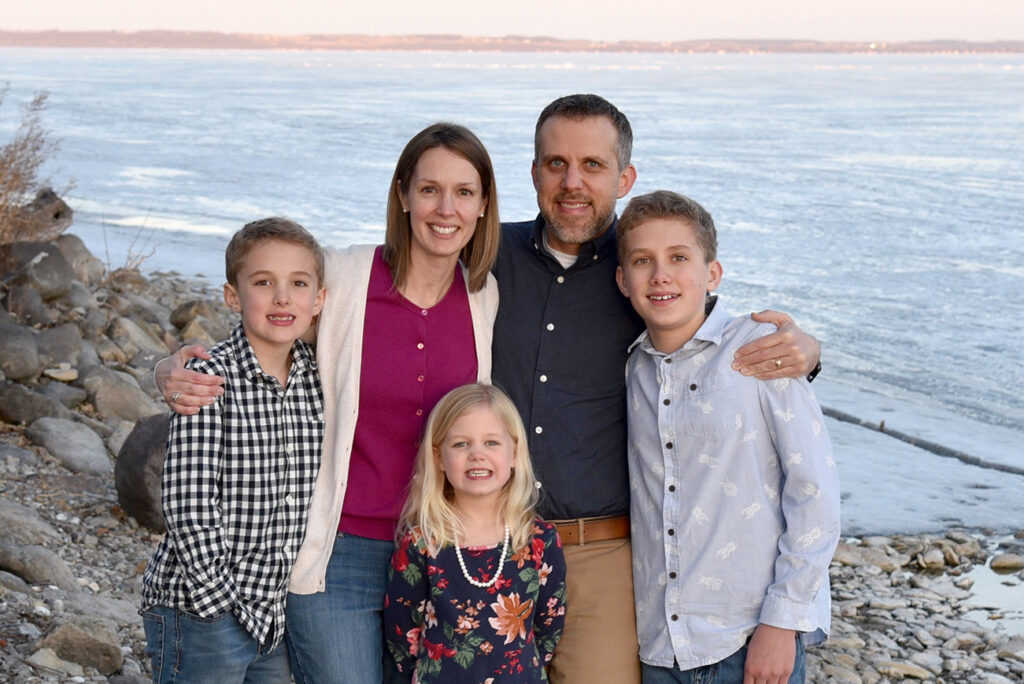 We are Chad and Kirstin Magnuson, and we both grew up in Oshkosh, Wisconsin and met each other in high school. After marriage and many years of hard work, we felt we had "arrived" at our dream life.

But then the Lord plucked us out of our American Dream and sent us on mission back to our homeland to rebuild a spiritual home for the Fox Cities.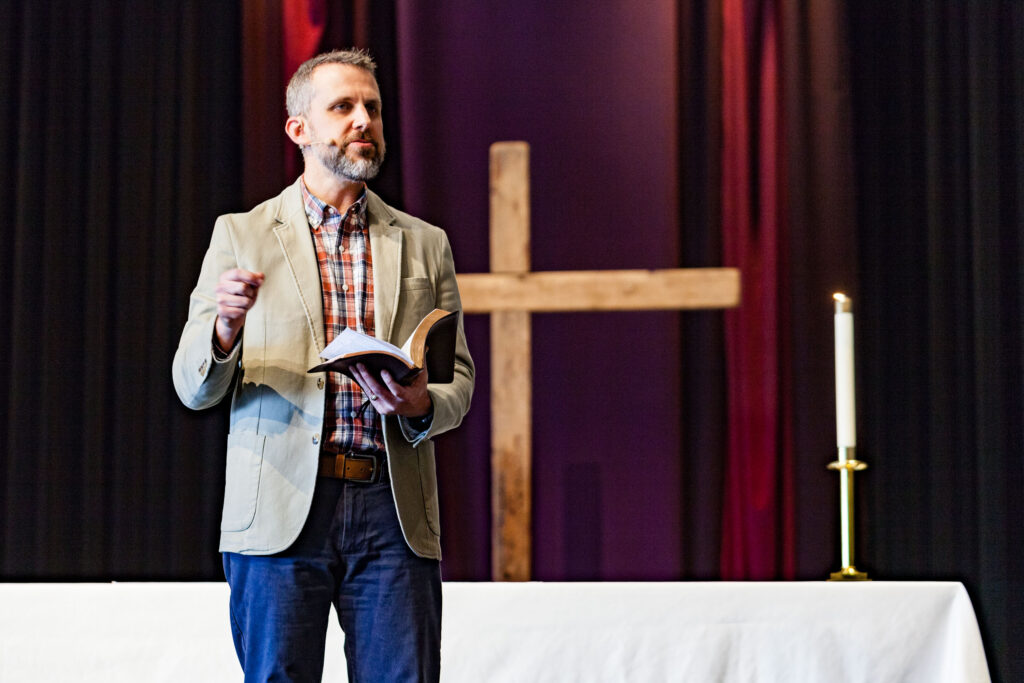 In the Bible, when Nehemiah learned that his hometown was in ruins, he was moved deeply: "I sat down and wept and mourned for days" (1:4). What's more, he felt compelled to leave his prominent place in a faraway land to rebuild it (2:5). In a similar way, the Lord has broken our hearts for the people of our homeland, and we feel compelled to help rebuild what's been ruined.
We are Chad and Kirstin. After growing up in Wisconsin, we married one another and dove head first into our careers. Our work took us to Virginia, where we chased success. We thought we had it all: fulfilling vocations as a university professor of psychology and licensed marriage and family therapist, three delightful children, close friendships, and a thriving family life. Like Nehemiah, we enjoyed this "palace" life in a distant land.
Then came the holy disruption: we received a sudden, surprising call to pastoral ministry. During the next 3 years of prayerful discernment, the Lord confirmed this call through visions, dreams, and prophetic words.
Finally, in 2018, after 9 years of Chad's teaching in higher education, our family embraced a new level of sacrifice, leaving our comfortable, stable, predictable life for a life of Gospel risk to prepare for pastoral ministry. We relocated our family to the suburbs of Chicago to train in a church planting residency at Church of the Resurrection.
Resurrection is a vibrant, missional Anglican church that raises up leaders to send into the Upper Midwest. In this residency, we gained vital theological training, ministry experience and confirmation of our calling—like Nehemiah—to return to our homeland and bring renewal by planting a church there.
The Fox Cities need more churches and a renewed encounter with Jesus.
Believe it or not, we actually need more churches. Why?
It's the best way to reach people who don't know Jesus.
In the experience of several Christian denominations, the majority of people who join a church plant are people who currently don't attend church (Keller).
It's the best way to find and train future church leaders who will then find and train more church leaders.
We have a heart to rebuild a spiritual home where people find renewal in Jesus and His Church. We envision coming alongside other faithful Gospel churches in the Fox Cities to provide a spiritual home where people find a new freedom in Jesus and a new family in the Church.
Phase 1
Magnusons relocate to the Fox Cities and begin the work of gathering and training a new launch team.
Phase 2
The new church publicly launches with weekly Sunday worship.
Phase 3
As the new church builds momentum, we hope to add pastoral and administrative support to build a strong foundation for healthy ministry and church multiplication in the decades to come.
Our sending church is Church of the Resurrection, which leads our regional Anglican church planting movement in the Upper Midwest. Resurrection is the cathedral church of the Anglican Diocese of the Upper Midwest, which is a regional network that covers Wisconsin, Illinois, Minnesota, Iowa, South Dakota, and Missouri.
Would you consider partnering with us to rebuild a spiritual home where people find renewal in Jesus and His Church?
We'd love to talk with you more. Email Chad at chad@churchrez.org, or call or text 434.665.7648. 
Get on our email list to receive updates and stay connected:
Copyright 2019 // Church of the Resurrection