The contents below are of a sensitive nature and may be difficult to read, especially for those who may have personal stories of trauma or abuse.
Background:
Last July, Bishop Stewart Ruch, the leader of our Diocese, took a leave of absence regarding the handling of alleged sexual misconduct by a lay leader of a former diocesan congregation, Christ Our Light, of Big Rock, Illinois. Watch our original announcement and read his letter on the investigation; see complete links at the bottom of this letter.
Dear Resurrection,

It has been a while since I updated you on the Province's investigation of the Diocese, and you may be wondering what is happening. My heart continues to break for the survivors of abuse in our diocesan family. With the investigation in the hands of the Province, I have been waiting for information to share with you. While this is a slow process, the Provincial team is making progress as we wait and pray. You may recall that they committed to expand the scope of the investigation in late August to address claims of abuse of power. I am confident that the Province is undertaking a thorough review of all allegations brought forward. True healing will come for everyone involved as we allow everything to come into the light.
At this point I still do not have a timeline for how long the investigation will take. This has been a hard season without our beloved bishop and I am eager for a conclusion to this process. 
With that said, I know that some of you are aware of stories that have been shared publicly about people connected to our community at Resurrection. I am in dialogue with leaders in our Diocese and Province anytime I hear of pastoral situations that may affect our church in order to take appropriate action. While I cannot share the details of our pastoral responses, please know that your pastors care deeply and seek to act wisely. I have watched our pastoral team grieve alongside and provide incredible care to many hurting people over the last several months. We will not respond publicly to specific stories, but we are focusing on three priorities:  submitting to the provincial process, providing ongoing care to our people, and strengthening our pastoral care training and policies.
The care of our people remains a top priority for us, and I want to keep you updated on what we are working on. While we consult with outside agencies to improve our policy on abuse prevention and response, our pastoral staff is actively working to make our church even safer. With coaching from experts, we are strengthening our pastoral practices for any potential abuse situations in the congregation. We are also improving our practices of reviewing any concerns raised about staff.  
Our team has continued to strengthen our relationships with local trauma-informed therapists. Our pastors and staff have also undergone additional training, for example:
Church Cares

: A training course designed to help churches understand and implement best practices for a variety of abuse scenarios.

Domestic violence awareness training through DuPage Family Services as well as

FOCUS Ministries

.

MinistrySafe

Skillful Screening Training: Training for staff who screen volunteers and employees to help them learn to spot warning signs and implement best practices.
We are currently in the final stages of updating our Child Protection Policy, and we are consulting with outside experts to help us create a policy to guide our response to forms of abuse other than child abuse. 
As part of these efforts, we want to equip our church family to actively safeguard our children by learning to identify and prevent grooming behavior. Some of you have already participated in the parent training in our August training sessions offered by Darkness to Light. We expect to offer similar opportunities in the future, but in the meantime, you are welcome to go through our MinistrySafe Abuse Awareness Training by sending a request to office@churchrez.org. 
I know many of you also have questions about the status of Deacon Valerie's leave of absence. An additional update is coming soon. 
The passage the Lord laid on my heart for Resurrection this year was Romans 12:12 – Rejoice in hope, be patient in tribulation, be constant in prayer. I believe that even in the midst of this difficult season, the Lord is teaching us to place our hope in Jesus. I believe he is forming our character as we wait. I believe he is teaching us to pray more deeply. He is shaping us into his image, and we will grow stronger as we hope, wait, and pray. May his Holy Spirit do that refining work in each of us!
With love for each of you,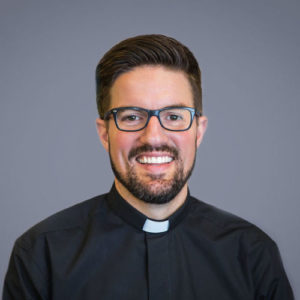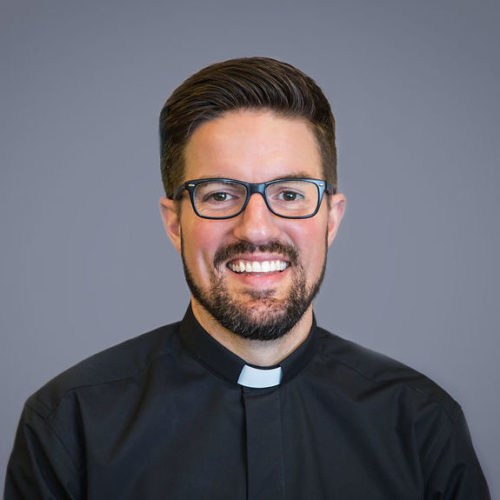 Fr. Steve Williamson
Cathedral Dean
Connect
If you have concerns you would like to share, email our Pastoral Care Pastor at meghanrobins@churchrez.org to set up a pastoral appointment. Reach out to our Vestry (church board) at rezvestrymembers@gmail.com, or send your questions or concerns to the Provincial Response Team at ProvResponseTeam@anglicanchurch.net. 
Learn More & Stay Up-to-Date
-Learn more about the expanded scope of the investigation here.
-Find Diocesan news and updates on the Province's investigation here.
-Get the latest news and regular updates from the Diocese delivered to your inbox; subscribe here.
-Stay current on the Province's progress by signing up for email updates here.
-Find resources for identifying, preventing, and responding to abuse here.