Read the Province's Oct 1 update about the report here. 
Dear Resurrection Family, 
Acting Bishop John Miller sent this email to the Diocese announcing that Husch Blackwell has released its report. (Trigger warning: the report contains details of child sexual abuse.) 
Our leaders will need time to read the report and discuss its contents, then I can address the whole church. Two weeks ago I sent you an email regarding a picture of what lies ahead, and invited you to walk this road with us prayerfully and in Christian love. (You can refer to it here.)
If you have any questions, the Diocese has created this form where you can submit questions and help the Diocese prepare to communicate in various ways.
Please continue to pray with us for wisdom, courage, and discernment for our provincial and diocesan leaders in the next steps of the investigative process. Pray also for the ongoing trial of Mark Rivera this Thursday–for justice and healing. And pray for the healing power of Jesus to come to all survivors of abuse and their loved ones.
We continue to place our trust in Jesus, our Good Shepherd, to lead us in the days ahead.
With love for all of you,
Steve+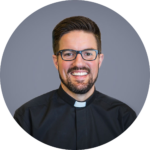 Fr. Steve Williamson
Cathedral Dean