TRIGGER WARNING
Dear Resurrection Family, 
Yesterday information was released publicly about a registered sex offender (RSO) who has been attending Resurrection since 2019. It is not our policy to publicly inform the congregation of a parishioner's past criminal actions. But since concern has been raised about our awareness of and response to this individual, we want to be clear about the policy in place for his participation in our church.
At Rez we remain fully and deeply committed to two crucial gospel values and practices. First, we are aware that Rez has many parishioners who are themselves survivors of abuse. We are committed to their care and protection, and that of the most vulnerable in our midst, our children. Second, we are also committed to being a place where sinners, even notorious sinners, can belong and encounter Jesus (with appropriate safeguards in place).
Prior to attending Resurrection, John was referred to us by a local ministry that works with formerly incarcerated people and their families. At a meeting he requested with our pastors, John disclosed his past and asked our permission to attend. He has agreed to everything we have asked of him. In consultation with churches that have RSO policies, local ex-offender ministry leaders, therapists specializing in sexual addiction, legal experts in this area of law, and John's personal therapist who specializes in RSO rehabilitation, we created strict guidelines for his attendance at our church:
He must have a designated chaperone (selected by and accountable to church leaders) escorting him at all times.

His participation is restricted to the sanctuary and narthex, and nowhere near children's areas.

He is not allowed to attend any events that are geared toward children.

All pastors and children and youth staff are aware of his identity, crimes, and the requirements of this policy. Any breach will result in his no longer being welcome to attend.
We take with utmost seriousness the presence of someone who has committed a significant crime and will continue to show extreme care in the future. This is the same process that we would follow with anyone who causes concern for the safety of our children.
We are committed to the safety of all our attendees, especially our children and youth. Our church's most important means of fulfilling that commitment is through the ongoing implementation of our Child & Youth Protection Policy.
If you have any questions or would like to speak with a pastor, please contact Pastoral Care Pastor Meghan Robins at meghanrobins@churchrez.org.
With love for all of you,
Steve+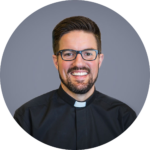 Fr. Steve Williamson
Cathedral Dean