If you're new to Ash Wednesday, you might have a couple reactions. On the surface, it can seem like a real downer of a time—ashes, death, sin, mortality, ugh. Where is the hope of the Gospel?
Second, it might seem superfluous. After all, Ash Wednesday and Lent aren't mentioned explicitly in the Bible. And fasting seems kind of outdated.
I'll explain some of the history of Ash Wednesday and Lent below, but first I want to say this: Ultimately, Ash Wednesday is an embodied spiritual practice that helps us pay attention to God. It's an invitation to take a good look at the honest state of our lives and ask two things:
1. What are the distractions currently diverting my attention from God? What do I need to shut out of my life?
2. What spiritual practices will help me give my attention to God? What disciplines do I need to begin or expand in my life?
Ash Wednesday is a reality check. It's a day of reckoning, when we face the facts unflinchingly and hopefully choose to change. Ash Wednesday offers an opportunity to reorient our lives by doing two things simultaneously: it roots us in repentance, and it reminds us where to place our hope.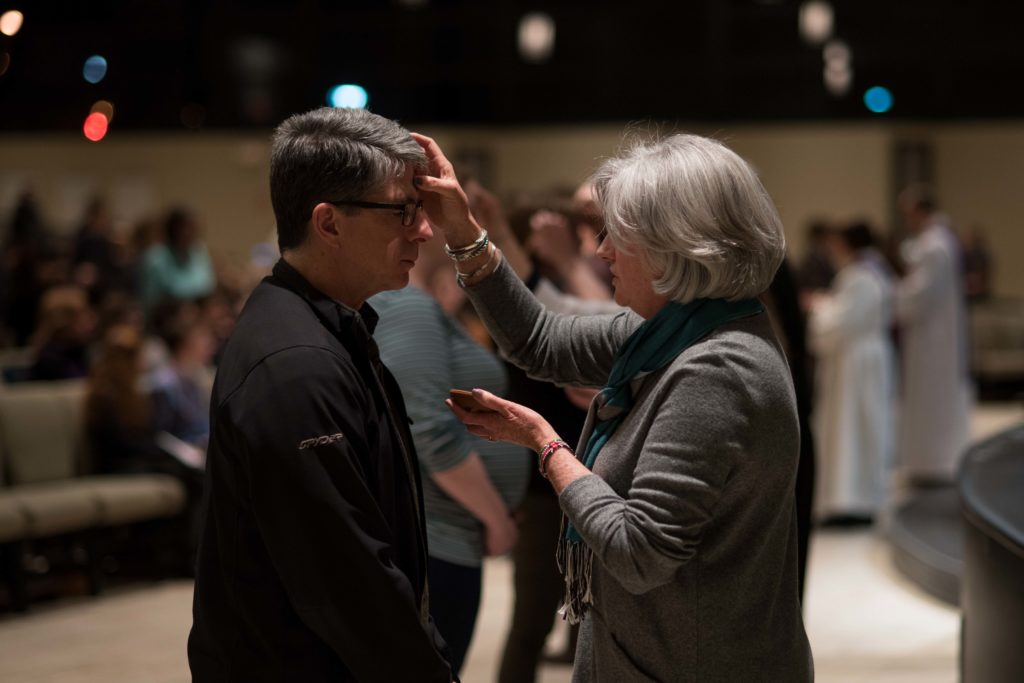 Ash Wednesday Roots Us in Repentance ​
Here's the bit of history I promised you: The observance of Ash Wednesday originated in the discipline of the early days of the church in Rome. It marked the beginning of a 40-day period during which new believers, as well as those who had committed "notorious sins," began a season of penitence, including sackcloth and ashes, fasting, and almsgiving. Public penance was later discontinued after the eleventh century, and Lent (the 40-day period) became a time in which all believers received ashes and underwent penance.
Today, Ash Wednesday is a prayer service which includes the imposition of ashes onto the foreheads of the people who come forward. The ashes are smeared in the shape of a cross. To each person, the minister of the ashes says: "Remember that you are dust, and to dust you shall return. (Genesis 3:19). Repent and believe the Gospel."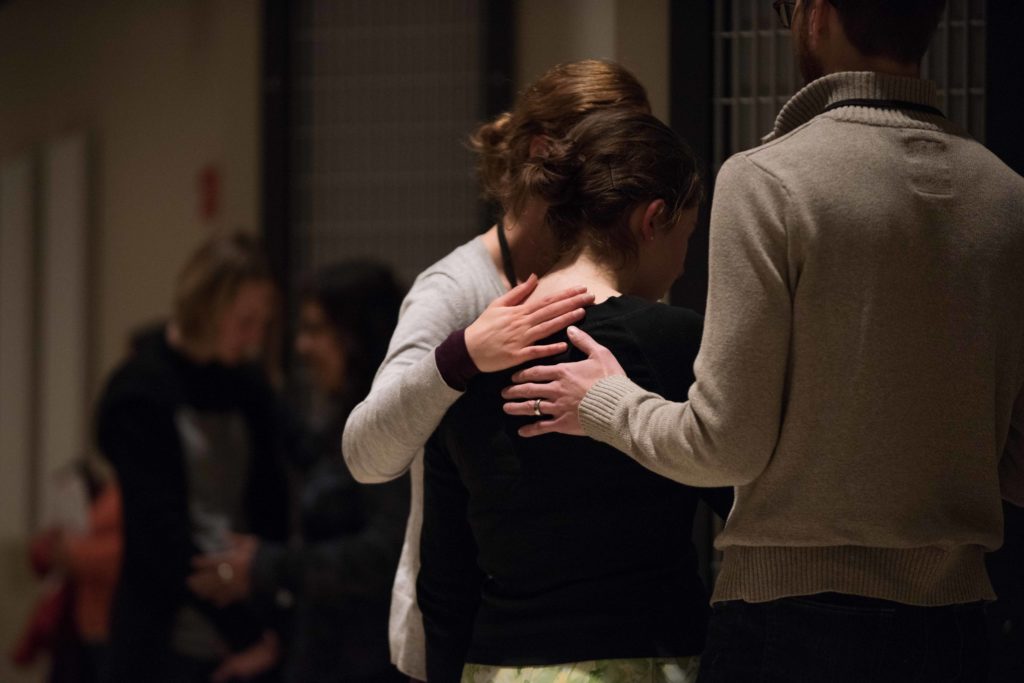 Traditionally, the ashes are made by burning the palm branches from last year's Palm Sunday service. The ashes are a sign of our mortality (the fact that we are going to die) and our penitence (sorrow and regret for having done wrong, combined with a desire to change).
Now, you could be reading this and thinking: "Um, 'We are dust?' Isn't that just a little… pessimistic? Also, I'm not exactly a murderer, so I'm unsure why I need to do something that intense."
Here's the reality check: Our financial security, medical access, and relative physical safety compared to the majority of the world can cast an illusion of immortality. Beneath this illusion, we often lose our sense of purpose. The urgency of Jesus' call on our lives fades, as we imagine plenty of time left to get around to the spiritual stuff as we "eat, drink, and [are] merry."
We need to be reminded of our mortality. After all, we are the reason why death first crept into the world. Our sin against God divided us from him and wreaked havoc. The acknowledgement of sin and death on an individual level (YOU are dust, not just WE are dust) prompts our very personal need for God's mercy. We have wasted time. We have not loved God with our whole hearts. We have not loved our neighbors as ourselves. We are still messing up like we did in the beginning. That's why we need God.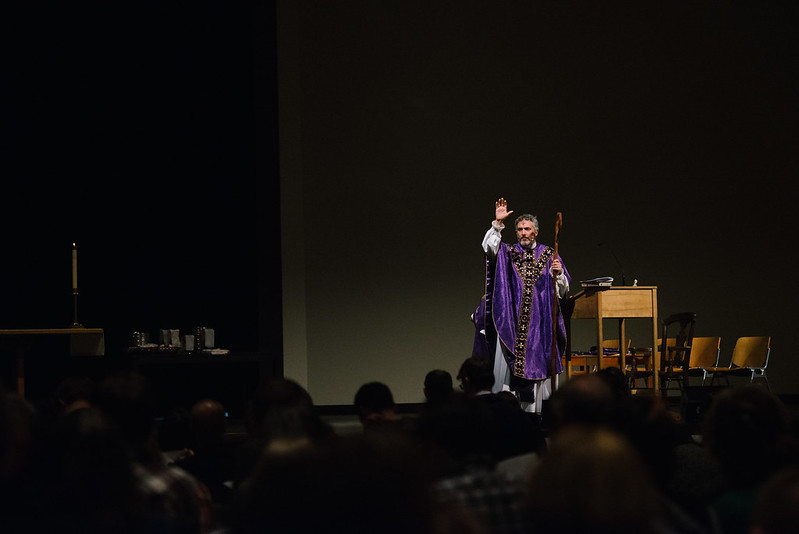 Ash Wednesday Reminds Us Where to Place Our Hope
If we can't place our hope in money, medicine, or the military to protect us from death, what's left? Well, the ashes take the shape of the cross, symbolizing the only real hope that we have.
Like Christmas and Easter, Ash Wednesday also roots in the life of Jesus. On Ash Wednesday, we mark Jesus' entrance into the wilderness for 40 days to fast, pray, and be tempted. Read again: he was tempted. He was hungry. He prayed. And he died. Just like us.
Our hope lies in these very facts. "For we do not have a high priest who is unable to empathize with our weaknesses, but we have one who has been tempted in every way, just as we are—yet he did not sin." (Hebrews 4:15)
During the Exhortation portion of the Ash Wednesday service, the congregation is urged to observe Lent "by self-examination and repentance; by prayer, fasting, and self-denial; and by reading and meditating on God's holy Word." Ash Wednesday asks that we turn our attention to Jesus, and away from the sin that "so easily entangles us."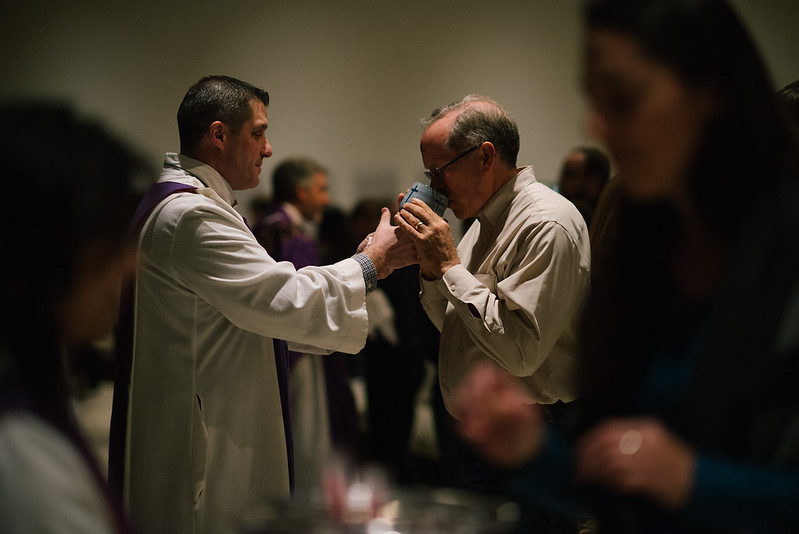 So how do we do that? We get a hint by looking to Jesus, both in how he spent his forty days in the wilderness, and in how he instructed his disciples. We aim to answer the questions: What distractions do we shut out? And What spiritual disciplines do we embrace?
Ash Wednesday spurs us to commit to new or deeper spiritual disciplines as we simultaneously give up other practices that distract us from God. This Lent at Church of the Resurrection, we'll offer multiple resources on how to fast, pray, and give, the three embodied spiritual practices that Jesus taught his disciples to undertake in Matthew 6. (The next post in our Lent blog series will offer a guide to fasting.)
For example, you might choose to abstain from television in order to make time for prayer in the evenings. Others may refrain from dinner or lunch, in order to give more generously to those who struggle to put food on the table. At the conclusion of Lent, you may even find that some of those things ought to be released permanently, as they're not worth the cost.
On Ash Wednesday, we receive the yearly gift of a reorientation to repentance and hope, as we renew our commitment to pursue a holy life— a life not only free from sin, but also actively dedicated to God's purposes for us, and deeply attentive to him.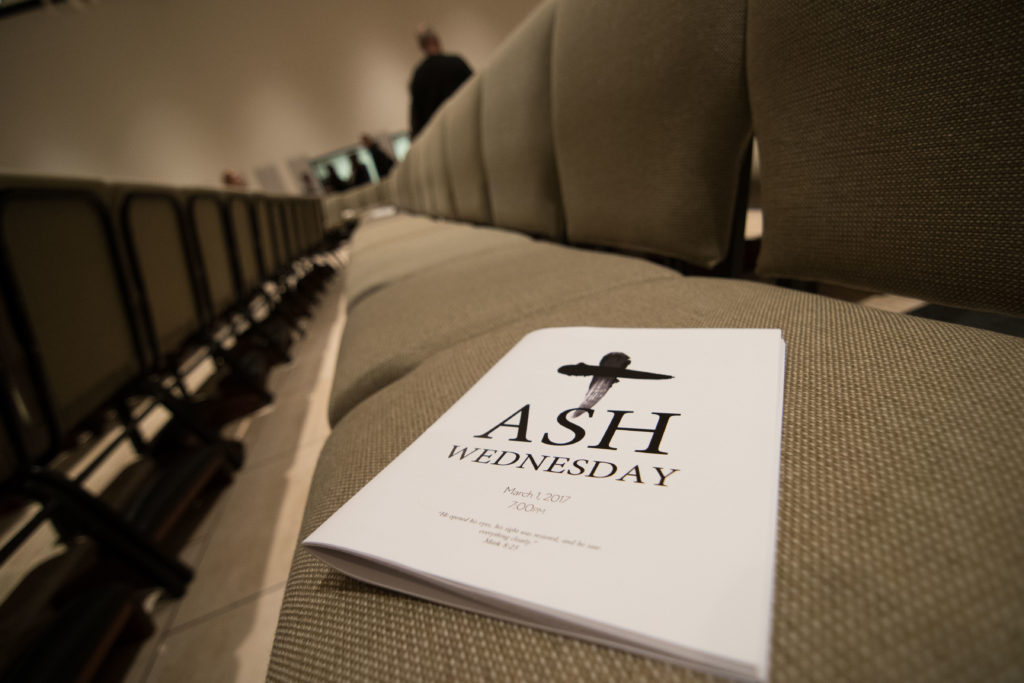 Co-authored with Bethany McLellan, with additional thanks to The Good of Giving Up by Aaron Damiani, and The Commentary on the American Prayer Book by Marion J. Hatchett.
7am, 12pm, 7pm 
Livestream: 7pm only
Reading, Prayer, and Fasting Guide
Download Fr. Matt's guide to Readings, Prayer, and Fasting during the season of Lent