Dear Resurrection Family, 
I had sincerely hoped to have more information for you by now about next steps in the investigative process. You can find my most recent updates here and here. We have been watching and praying since the release of the Husch Blackwell report more than two weeks ago. Unfortunately, the wait continues. (For background, see diocesan updates & FAQs.)

I am longing for the time of restoration, reconnection, and fuller conversation that I believe is coming soon. But in the meantime, I want to call our church to continue praying and fasting as we wait. This is a  significant time for our church, our Diocese, and the ACNA. Would you spend time in prayer with me over these next few days?
Pray for Archbishop Foley and our provincial leaders as they deliberate.
Pray for Bishop Stewart, Mama Katherine, and their kids as they wait and pray.

Pray for the greater Church, for an increase in her unity and mission.



Pray for justice, repentance, and healing as the trial of Mark Rivera resumes this Friday. [See diocesan trial update here.]

Please continue to pray that the Lord would bless and comfort all who have suffered abuse of any kind. 
May the Good Shepherd bless and keep each of his sheep as we pray and wait upon him.
With love for all of you,
Steve+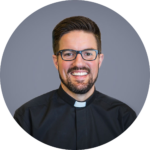 Fr. Steve Williamson
Cathedral Dean
Find more on the Province's investigative process: