Six-year-old Evelyn submitted this portrait to the RezArts Festival titled, "Patient." Her dad writes:
"During RezKids Midweek, my daughter created a portrait of Orangie (our family cat), and told me that she wanted to submit it to the RezArts festival. I told her that the Arts Festival is supposed to be a reflection on Romans 12:12, to which Evelyn responded, 'Well…Orangie is patient when he is waiting for his food. And he has to be patient when he wants to go outside, but he can't.'"
Sometimes our art may not be inspired by a spectacular spiritual insight but by a child's reflection on the mundane.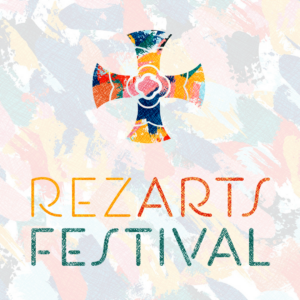 Whether you're 5 or 85, a novice or professional, you can still contribute to the RezArts Festival. We've extended the submission deadline to January 15! 

Jumpstart your creative process at our Festival Workshop Night on Wednesday, January 5.
Try a workshop in creative writing, visual arts, or worship song writing.
Learn more and RSVP here.